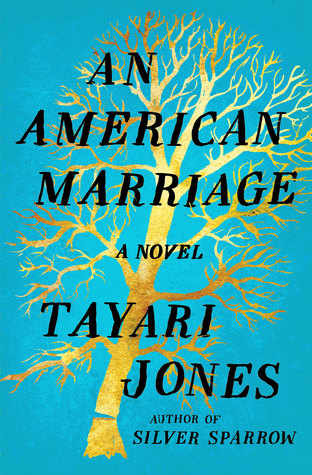 An American Marriage by Tayari Jones
(Algonquin Books, 2018, 320 pages)
This is the story of a marriage and what happens to a couple put in a situation they never could have imagined. Roy and Celestial haven't been married long when one night their lives are turned upside down. Roy is charged with a crime he didn't commit and is imprisoned. As Roy and Celestial's families fight to overturn the charges and clear his name time goes by. We get insight into the relationship and how it changes through letters the two write to each other.
When Roy's name is finally cleared years later the only thing he wants is to return to the wife, and the life, he knew before his incarceration. But does that life still exist?
This was a powerful novel that quickly sucked me in. I didn't want to put it down. The character development was great and I couldn't wait to see how the story was going to play out. I'll definitely be checking out Jones's backlist. (pub. date February 2018)
4/5 stars