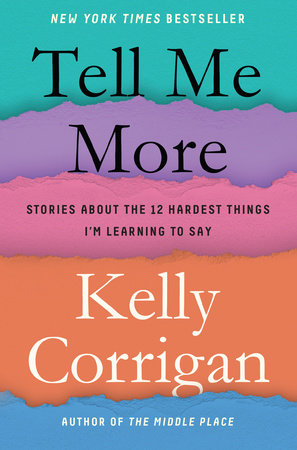 Tell Me More: Stories About the 12 Hardest Things I'm Learning to Say
by Kelly Corrigan
(Penguin Random House, 2018, 240 pages)
This was my first time reading Corrigan's work and I really enjoyed her style. I'll certainly be picking up her previous titles. The content of this book was just what I needed to read. It's all about the power of language and reflecting to think of how to act in various situations. Corrigan is able to use humor throughout the book, but there are also some heavy and emotional moments as she lets the reader into her life and explains how it is she came to the realization of what needs to be said and why.
This was a heartfelt and valuable book. I'm glad it found its way into my reading rotation.
4/5 stars