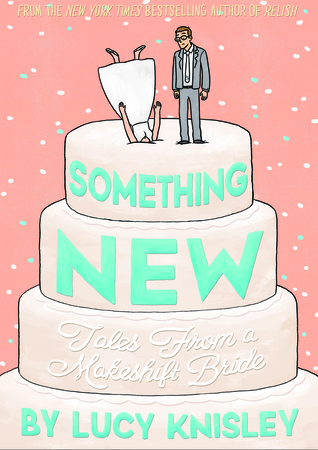 Something New: Tales from a Makeshift Bride by Lucy Knisley
(First Second, 2016, 304 pages)
I'm definitely a fan of Knisley and her artistic style. I've read most of her other graphic memoirs so when I saw that this title was finally available at the library I grabbed it. This title is all about how Knisley went about planning her wedding – an experience that can be all-consuming. Given that she's obviously a creative mind (and so is her now husband) she decided that she wanted to personally create as many elements of her wedding as she possibly could. A task that is anything but small.
One thing that Knisley kept coming back to was her reflection on what a wedding is actually supposed to be. Every time she felt herself getting frazzled or overwhelmed she tried to make herself remember what the point of her wedding was and that helped to re-center her. Having family and friends who were eager to chip in helped too.
I wish I'd read something like this before my wedding. I actually plan on gifting this to my sister-in-law who will be getting married next year! It's an easy read that helps you keep in mind what your wedding day is all about without getting bogged down in what society tries to tell you is important.