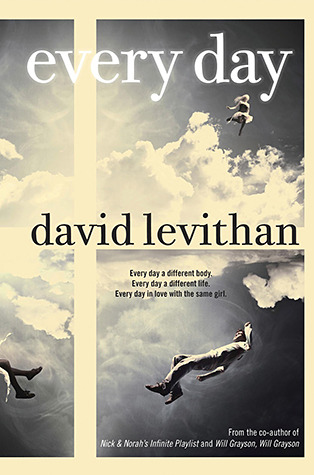 Every Day by David Levithan
(Knopf Books for Young Readers, 2012, 322 pages)
It seemed like it had been a while since I'd last read a YA book so Every Day rose to the top of my pile. The book has an interesting premise. Every morning A wakes up in a different body. A spends the day in that body, living that person's life, then goes to bed and wakes up to do the same routine in someone else's body. A has no control over the gender, sexual preference, or appearance of the body. This is the only life A has ever known and so the only set rule is that the bodies are A's same age.
One day A wakes up in the body of a boy named Justin. And as Justin he meets Rhiannon and realizes that this is who he wants to spend every day with – A falls for her so quickly that A would do whatever it took to find a way to spend more time with her. There are any number of obstacles in A's way, but when you find your person, you'll do what you can to stay with them…
I'm glad I can finally check this off my TBR list! I know it sounds weird, and it is, but it's worth your time. If you're looking for a good YA book, this would be a worthy contender.