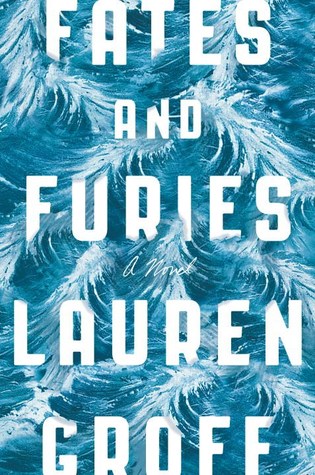 Fates and Furies by Lauren Groff
(Riverhead Books, 2015, 400 pages)
Fates and Furies was so much better than I expected!  It has received such critical acclaim, I wanted to read it but was not thrilled about what I thought was the subject matter, the story of a marriage told from both points of view.  While this is technically correct the marriage is not a typical one (one reviewer calls it "fable-like") and the people involved in that marriage have extraordinary stories to tell.  This was one of the best books I read last year.
"Fates and Furies is a literary masterpiece that defies expectation. A dazzling examination of a marriage, it is also a portrait of creative partnership written by one of the best writers of her generation.
Every story has two sides. Every relationship has two perspectives. And sometimes, it turns out, the key to a great marriage is not its truths but its secrets. At the core of this rich, expansive, layered novel, Lauren Groff presents the story of one such marriage over the course of twenty-four years." – Amazon.com