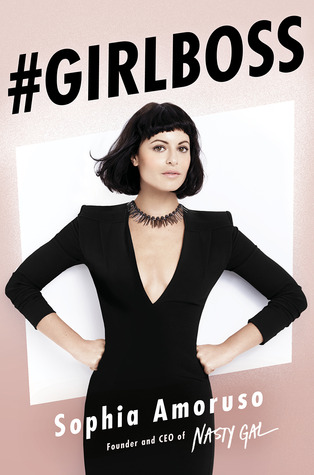 #GIRLBOSS by Sophia Amoruso
(Portfolio, 2014, 256 pages)
Who among us hasn't made our share of life mistakes? Some of us manage to learn enough from our mistakes to find success – and in Sophia Amoruso's case, multimillion dollar success! What differentiates her from other young screw-ups? Her book #GIRLBOSS will provide you with a reasonably good idea. Billed by her as part confessional, part business strategy manual, one hopes to obtain the secrets to becoming an indie business dynamo. The title itself clues you in that this book isn't your average business manual, giving a nod to young women looking to start what's not your momma's company – which carries a certain twee sensibility. The book begins with an overview and chronology of Amoruso's life events, then moving into her life philosophy. The chapters following elaborate on particular principles, including the character-building potential of crappy jobs, learning from sketchy life experiences such as shoplifting and hitchhiking, the importance of having and saving money, risk taking, and good life management.
The only real problem with this book is that it's easier for some of us to live our lives and have our experiences than it is to articulate them in writing. What is sometimes more interesting in books than the text itself is the subtext, which is broader in this book than it needs to be for a book of this supposed purpose. Amoruso covers all the basics of being a good rank-and-file employee, but it's easier for her to be the dynamo than it is to clue us in on how to get there. Also, while she elaborates on some of the more painful, less scrupulous aspects of her earlier life, there is a certain failure in her narrative to acknowledge the privilege that possibly allowed her to evade full consequences of her actions (such as shoplifting, which resulted in a run in with security, but not police), and an attractiveness that allowed her to be her own model for the vintage clothing she sold on eBay during its earlier days.
So go ahead, read this book. It is a fun and heady romp through Amoruso's experiences from (not quite) rags-to-riches – but if you're looking for comprehensive advice on how to do that in your own life, you'll probably need to read between the lines, and find another book with more substantial strategies.