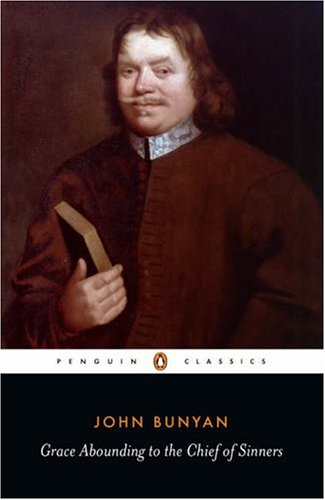 Grace Abounding to the Chief of Sinners by John Bunyan
(Penguin Classics, 1987, 160 pages)
I found John Bunyan's 17th century religious autobiography fascinating for a number of reasons. Here are a couple of them. First and foremost, it is of interest for the way that it biographically parallels the journey of the character Christian in Bunyan's famous work of allegorical fiction The Pilgrim's Progress. Bunyan's own conversion and struggle for a sense of security in salvation are articulated in language that, at points (as helpfully pointed out by the editor), is used almost verbatim to describe characters and scenes in The Pilgrim's Progress. Second, Bunyan's account gives a window into the tumultuous religious climate of early modern England. As a "dissenting" preacher – a Christian minister who worked outside the structure of the Church of England – Bunyan was imprisoned by the government for years at a time. These stakes help to make sense of the agonizing that accompanies the long process of Bunyan's conversion.